We've got some seriously good news this week! Our very own Melanie Duck has been shortlisted as a nominee for the inaugural Community Education Trainer of the Year award with Community Colleges Australia (CCA).
"CCA is proud of the many thousands of Australian Adult Community Education (ACE) trainers and teachers, who motivate, inspire, mentor and guide their students to learn new skills and grow professionally and personally, reaching economic, social and community life objectives. Trainers are the 'cutting edge' of ACE education and training, as they support and facilitate increased student confidence and learning, bringing to bear their own substantial life, industry, teaching and other professional experience," said CCA CEO, Dr Don Perlgut.
Mel was nominated for the incredible work she does across all three ACE Community Colleges campuses, not only in her role as a trainer, but as a mentor and a support for all our Individual Support training team. The official awards ceremony is set for 13 September in Sydney, so watch this space. Good luck Mel!
Quote recognition and thank you to Community Colleges Australia.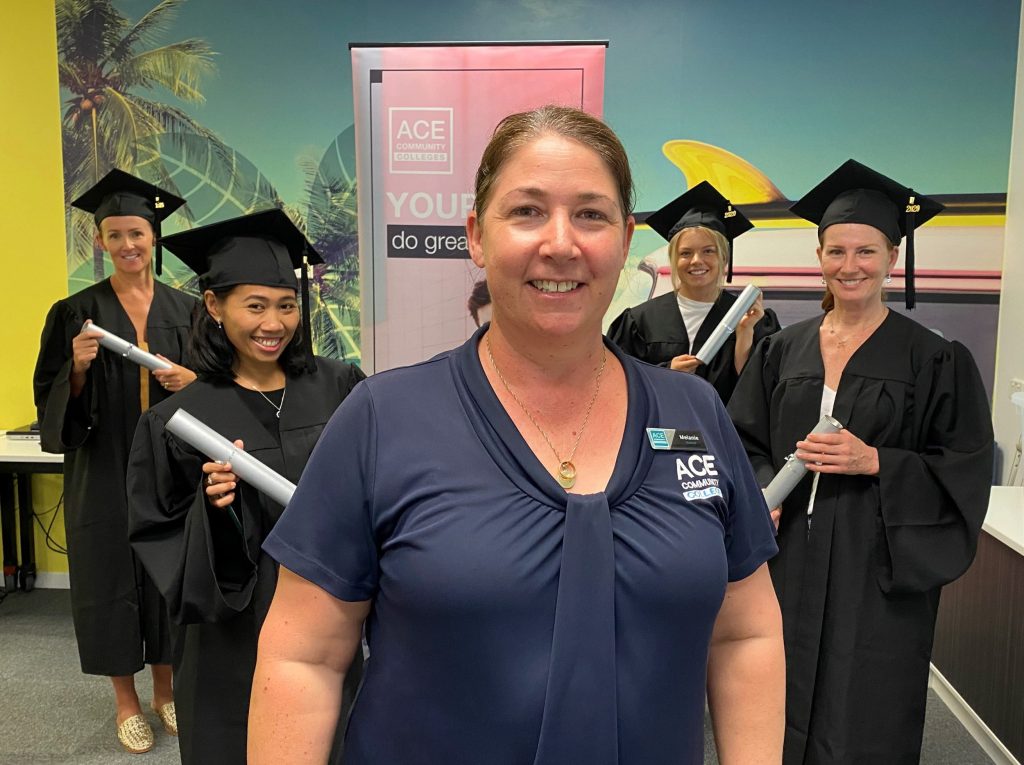 ---