You might be surprised where pushing your own boundaries takes your business and career. Make it your mission to never miss a business opportunity again. You can scale up, pitch, connect with new customers and maximise your potential when you know how. And that's the key – 'know how'.
This is your chance to connect with Lismore Business Boosters. The 23 new workshops and professional mini courses now available within this program are for everyone. If you are an eligible small business owner or employee of an eligible small business they are fully subsidised* by the NSW Government under the Tech Savvy for Small Business Program.
Using RDA Northern Rivers data there are 3,798 local Lismore businesses that are eligible and can benefit, all at ZERO cost. You can sign up for one, two, three or more courses (no limitations). Plus you'll be in great company. Make 2018 your break-through year.
Quick download of course options.
See all course options and available start dates.
Check your eligibility.
For more information please contact the Customer Service Team at our Lismore College on 6622 1903.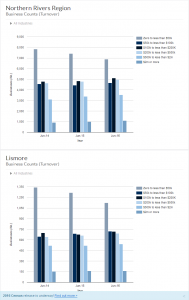 ---