We saved the best for now. ⭐
The final batch of free fee mini courses are out now and waiting to be snapped up.
These mini courses are the last of the Fully Subsidised for small business owners and their employees bundle for 2018* that could be YOU.
3,798 local Lismore businesses are eligible* and loads have already benefited at zero cost. Explore and apply online.
> SOCIAL MEDIA FOR BUSINESS
> BLOGGING FOR PROFESSIONALS
> BUILD YOUR BRAND AS AN AUTHOR
> VIDEO MARKETING
> AUTHENTIC BRANDING
> STRATEGIC MARKETING
> LEADERSHIP AND INFLUENCE
> COMMUNICATION STRATEGIES
> SUPERVISING OTHERS
> COACHING AND MENTORING
> APPRECIATIVE INQUIRY
> TIME MANAGEMENT
> WORK-LIFE BALANCE
> ACCIDENTAL COUNSELLOR
> MS EXCEL
> MS WORD
This package of workshops and professional mini courses have been designed for every small business owner and employees of small businesses wanting to get ahead, pivot and make change for maximum return. They are also fully subsidised by the NSW Government under the Tech Savvy for Small Business Program* for eligible businesses. Check your eligibility here.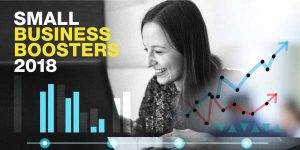 ---