It's a big day here at ACE HQ, we had a moment to chat with author of the Amazon best-selling Agatha Christie Book Club series Christina (C.A.) Larmer. Christina is also an indie publisher, editor, journalist and blogger. And she is now the ACE trainer for Creative Writing.
ACE: Christina, what will students gain from your creative writing course?
CL: Students will go away with really useful tools and tips to strengthen their writing, making it more engaging. They'll learn how stories are made up of various building blocks, from narration to description to dialogue, and how there are certain rules to follow and some they can happily break.
The first thing I ask everyone to do is sum up their book in just a few sentences, because a good synopsis not only provides structure, helping to break the book down into the sum of its parts, it also provides a clear pathway to finishing the book. I help students uncover their own true voice, and explain the importance of getting the pace right, developing deep, believable characters, establishing the back story and understanding the importance of showing not just telling. We also touch on things like recurring motifs, stream of consciousness, figures of speech, research, editing, and the opening sentence which is more important now than ever.
ACE: You deliver the course in other locations on the north coast, can you tell what questions students frequently ask and need help with?
CL: I'm often asked to explain the various 'rules' and structural components of a novel, what works and why.
People are often confused by terms like 'tense', 'voice', 'emotional arc' and 'conflict resolution', and so we go into those in detail. So, for example, which tense is best (past, present or future)? And what point of view should they choose (first person vs second vs omniscient narrator)? I provide examples of each from well-known authors, and then we do writing exercises to help students determine the best methods for their particular story. It's all about 'demystifying' the novel!
If you need a little help getting starting, or even getting your piece over the finish line this short course starts on Friday 6th September (2 sessions). Go here for the details.  Cheers Christina, and welcome aboard Team ACE.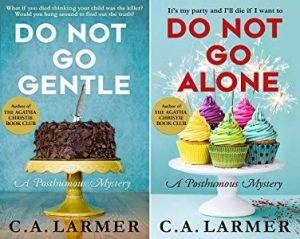 ---