School leavers you can make 2018 your break-through year, this is where you take a big step forward towards a fantastic career. Forget that report card; future results are all up to you.
Thrive is a brand new combination course. All students complete the Nationally Recognised Training FSK10213 Certificate I in Skills for Vocations Pathways which has a focus on literacy, numeracy and basic computer skills in a work environment context. Then you undertake four units from a Certificate III in your industry of specialisation. Select from Early Childhood Education and Care, Individual Support or Business Administration. These are all growing industry sectors with lots of career building possibilities.
The BIG BONUS with Thrive 2018 is the quality practical you receive during a supported week of work experience which gives you invaluable industry insight and networking opportunities.
PLUS we work with you to build strong life skills, super fresh confidence and spark your inner 'do can'.
YOU RECEIVE:
Support from trainers who are industry specialists
One week of work experience organised by ACE
HLTAID003 Provide First OR HLTAID004 Provide an Emergency First Aid response in an education/care setting
Learning resources/materials
Financial challenges are solved with funding support*
Self confidence and resilience training
Interview preparation
Personal styling masterclass
Communication skills
Free entry to Dreamworld on graduation day.
COMMENCING MONDAY 5th FEBRUARY 2018 |  8 WEEKS – 3 DAYS A WEEK  
FUNDED FOR ELIGIBLE PARTICIPANTS*
ELIGIBILITY:
*Early school leavers, disadvantaged young people, 15 years old +, Queensland resident, Australian or NZ citizen, Australian permanent resident (includes humanitarian entrant) or temporary resident with necessary visa on the pathway to permanent residency. Students will be required to obtain a Blue Card before work experience.
This qualification is funded under Skilling Queenslanders for Work, a QLD Government Initiative.
CONTACT:
All you need to do is contact our customer care team on 07 5520 3026 who will help answer your questions, provide more information and secure your 2018 enrolment. Perfect!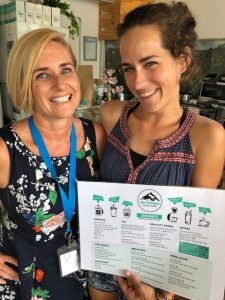 ---