ACE's Operations Manager is the super talented Erin Hutchinson. She's doing a little sharing today about the year that was and the plans for ACE in 2020. Cheers Erin.
ACE: Wow Erin, it's been a busy first year for you. What's your highlight?
EH: To pick one highlight, would be nearly impossible!
Personally, this year has really been my year, from securing my Operations Manager appointment at ACE Community Colleges, through to living out a lifelong dream an meeting Mickey Mouse at Tokyo Disneyland, to getting engaged to my wonderful, supportive finance Dean in Nijo-jo castle grounds in Kyoto Japan, and securing a block of land to commence building my new home in 2020.
Professionally, I've really had some highlights too with ACE Community Colleges, from the implementation of our new Payroll and Human Resources systems, to travelling to Barraba to help with a massive donation drive completed by all our campuses, to continuing to develop my understanding of the compliance space of registered training organisations, and even being successful in passing my final CPA exam, which means, I will be granted the designation of a Certified Practicing Accountant early in 2020, which has been four years in the making!
ACE: There are loads of new things happening across the ACE Colleges network, can you give us a tiny insight into what we can expect in 2020?
EH: 2020 is going to be another year of growth, with exciting developments happening in our Community Programs Team with our driver education program and our language, literacy and numeracy support programs. Watch this space!
2020 is also going to see our Lismore Campus having a refresh thanks to the ACE Infrastructure Grant, where will we see our training rooms and our kitchen receiving a much need facelift and refresh, ready to make a magical start to the new year for all our students and staff alike.
It is always exciting to see new opportunities come our way, especially when our team have already worked so hard to make the name for ourselves. ACE Community Colleges is a wonderful team of brilliant people, and force to be reckoned with. As the Operations Manager, I am so excited to see what 2020 holds for the business.
ACE: Erin, is there anything else you would like to add?
EH: I'm very grateful for the year I have had with ACE Community Colleges. The opportunity I have been given is something I am very aware isn't something that comes along very often. I know I have more to learn in the compliance space, which I am very keen to tackle, and I'm so lucky to have the support in the team that I do have to continue that learning.
In my initial interview, I stated that I was looking forward to assisting ACE Community Colleges to reach our full potential through my financial guidance and support. The more our operations can grow, the more students we can provide classes to, which in turn enables us to empower more and more people to meet their full potential. I think so far, I'm feeling like I am on the right track with this and look forward to seeing what another 12 months will bring and how many more people we will help to achieve their full potential.
Love your work Erin.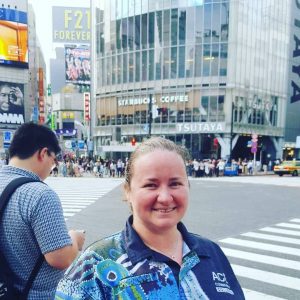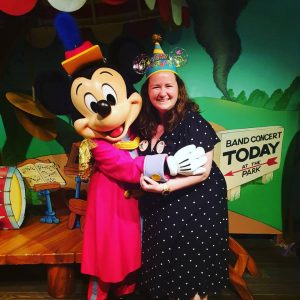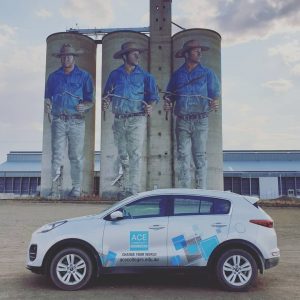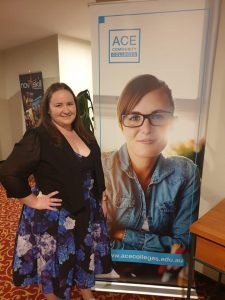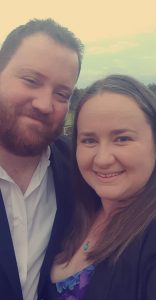 ACE Community Colleges at Shibuya Crossing in Japan!
Meeting Mickey Mouse in Tokyo Japan on my 30th Birthday.
My trip to Barraba.
At the Training Awards in Coffs Harbour.
My supportive Fiancé with me at the Coffs Harbour awards night.
---