We're thrilled to share stories of student success this National Skills Week. Next up is Thip's tale of tenacity. Moving to a brand-new country, finding your purpose or changing career paths takes an incredible amount of courage. Lately we are hearing from so many of our amazing students taking on this challenge, in the pursuit of living well and loving what they do.
Thip is one of our latest Certificate III in Early Childhood Education and Care graduates out of Thriving Multicultural Communities, and wow, she has ticked off all three. Her story will for sure inspire you to believe in your own possibility.
"I come from Thailand and my last job was in human resources, I couldn't get the same job in Australia because of my English not being good, and it was not easy for me to settle here. I tried very hard to get a job and communicate with people.
My first job was a cleaner, and then at a restaurant. But the hours were not good for my family life. I heard from my friend about TMC helping people to train and possibly to get a job, so I went to get more information and I found Early Childhood to study. That is when I decided to try something different.
The best part about ACE is that the people are very helpful, and my trainer Stevie was very supportive. I received a lot of knowledge from the course and studying online made it very easy. When I completed my placement, I got offered a job as an Educator where I am now working!
When I started study, I didn't know much about child care, I felt like giving up and cried many times. Now I know a lot more and I am helping to form [children's] future. I'm very happy, I took this course and it made me realise you can not give up.
I would like to say Many thanks to TMC, ACE, My Trainer Stevie and my Family for supporting and helping me. I now have a good job and a good life."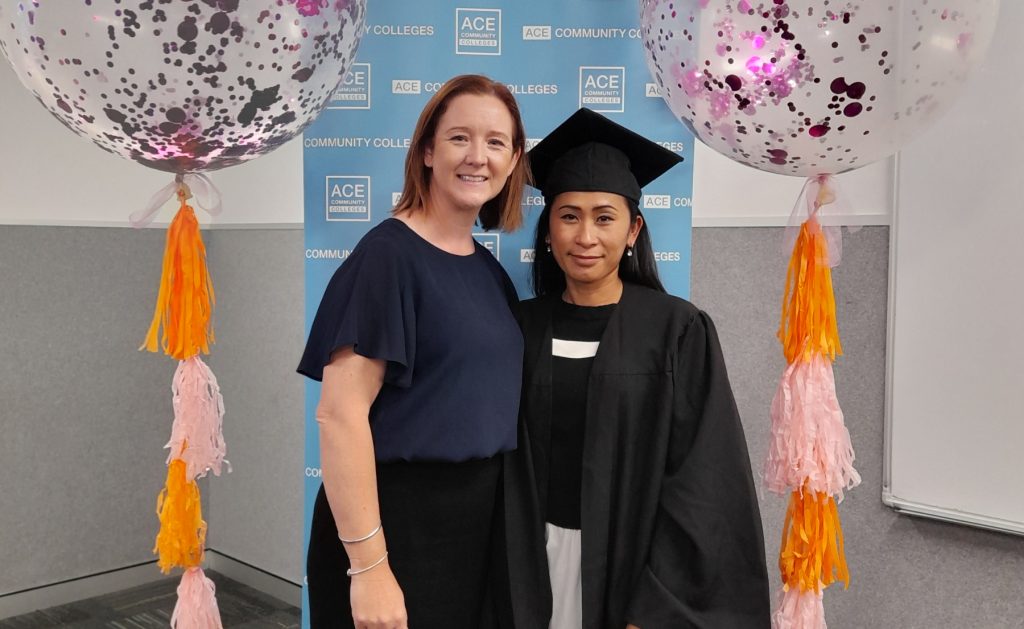 Find out more about ACE courses and intakes, fee free in NSW, QLD options and how to apply for a course.
Find out more about National Skills Week 2023 here.
#nationalskillsweek
---