Early Childhood Educators Day 2023 is coming up on Wednesday, 6 September! It's all about celebrating our early childhood volunteers, students, trainers and employees. Thank you for planting the seeds for a better future for the little ones in our community! This is truly one of the most important and best jobs in the world.
That said, we also recognise and appreciate the amazing Centres in our ACE network, that help our students with work experience in the industry ❤️ It is with your tireless efforts, shared knowledge and expertise that our students gain an even better understanding of the early childhood sector.
There is so much power in possibility, imagination and storytelling. This year we are gifting a fabulous book pack to some of the Centres in our network. We know the children will just love them! We've also brought our ACE Early Childhood training team together to chat about this momentous occasion and share a special message for you all:
"Thank you to the centres that have continued to support and mentor students from ACE Community Colleges. Our ongoing partnership means success for everyone!
Students thrive and develop an attitude of continual learning when they are mentored in quality early childhood environments, becoming better educators and ECEC advocates. This in turn means the best outcome for children and families.
We are thrilled to see many of our students go on to obtain employment at the centres they have completed their work placement and have learnt valuable skills and knowledge from all involved. It is also through these success stories that we increase the sustainability of our sector. We are so grateful to work together to achieve this. From the bottom of our hearts, thank you so much."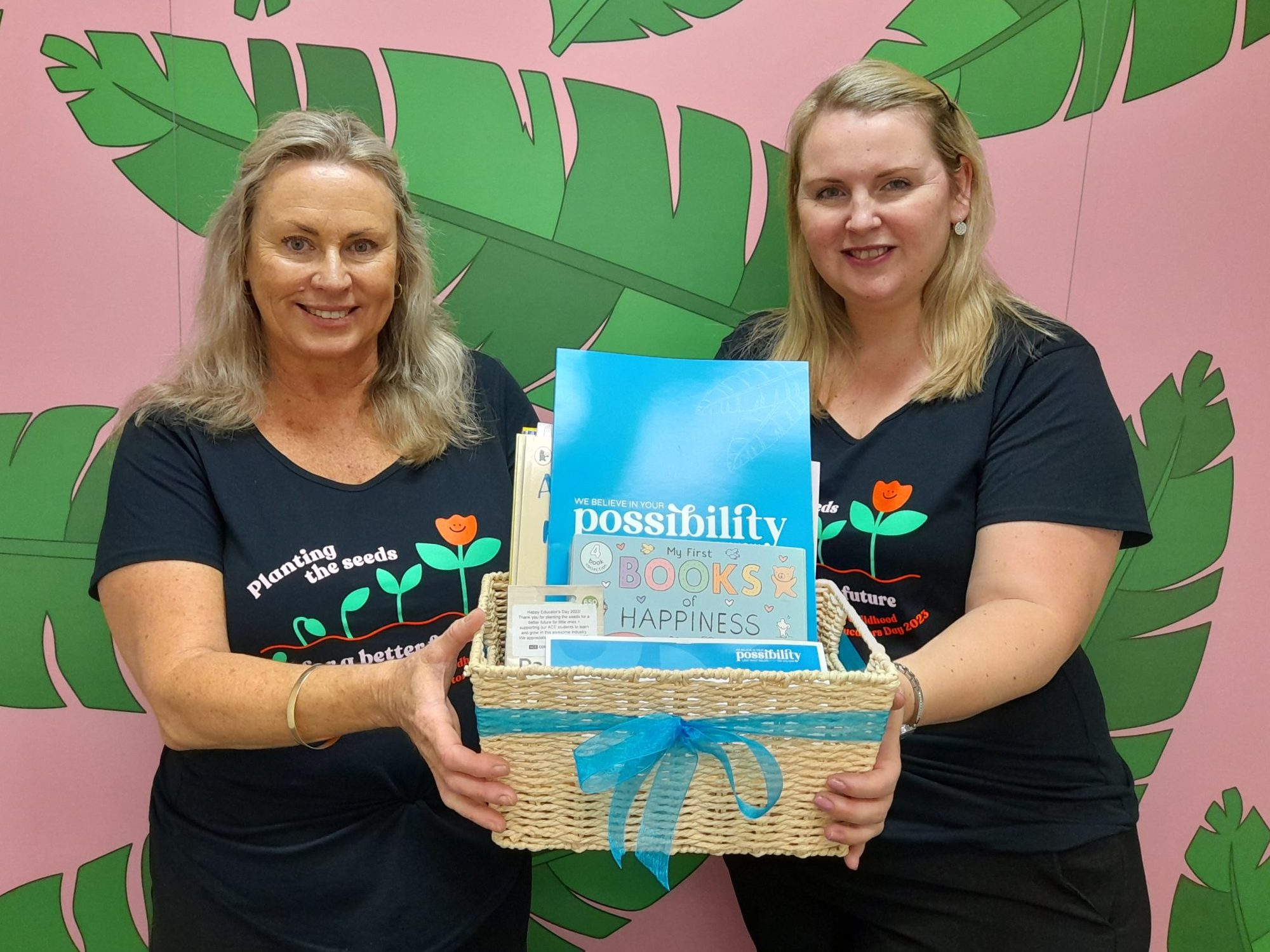 ---