Adapting to the crowded selling environment, remaining relevant to your customers and building your bottom-line takes everything that you have, we understand. This package of workshops and professional mini courses is for
every small business owner or employee of a small business wanting to get ahead, pivot; and make change for maximum return. They are also fully subsidised by the NSW Government under the Tech Savvy for Small Business Program.
What a list right – check it out. For all the course info, trainer profiles and easy online apply option GO HERE.
SOCIAL MEDIA FOR BUSINESS
FRI 9 FEB 9.00AM – 5.00PM 2 SESSIONS $220
SOCIAL MEDIA FOR BUSINESS – NEXT LEVEL
FRI 9 MAR 9.00AM – 5.00PM 2 SESSIONS $220
DIGITAL MARKETING MATRIX
FRI 23 FEB 9.00AM – 5.00PM 2 SESSIONS $220
WEBSITES USING WORDPRESS
SAT 10 MAR 9.00AM – 5.00PM 2 SESSIONS $220
EMAIL MARKETING
SAT 10 FEB 9.00AM – 3.00PM 2 SESSIONS $220
VIDEO MARKETING
SAT 24 FEB 9.00AM – 3.00PM 2 SESSIONS $220
BLOGGING FOR PROFESSIONALS
FRI 23 MAR & FRI 6 APR 9.00AM – 3.00PM 2 SESSIONS $220
BUILD YOUR BRAND AS AN AUTHOR
THU 22 FEB 9.00AM – 3.00PM 2 SESSIONS $220
AUTHENTIC BRANDING
THU 15 MAR 9.00AM – 5.00PM 2 SESSIONS $220
APPS/AUTOMATION FOR BUSINESS MANAGEMENT & MARKETING
THU 1 & FRI 2 FEB 9.00AM – 5.00PM 2 SESSIONS $220
STRATEGIC MARKETING
MON 12 AND TUE 13 MAR 9.00AM – 5.00PM 2 SESSIONS $220
LEADERSHIP AND INFLUENCE
WED 7 FEB 1 SESSION 9.00AM – 4.00PM $160
COMMUNICATION STRATEGIES
MON 5 MAR 1 SESSION 9.00AM – 12.30PM $90
SUPERVISING OTHERS
WED 7 MAR 1 SESSION 9.00AM – 12.30PM $90
COACHING AND MENTORING
MON 26 FEB 1 SESSION 9.00AM – 12.30PM $90
APPRECIATIVE INQUIRY
MON 26 FEB 1 SESSION 1.30PM – 4.30PM $90
TIME MANAGEMENT
MON 5 MAR 1 SESSION 1.30PM – 4.30PM $90
WORK-LIFE BALANCE
WED 28 MAR 1 SESSION 9.00AM – 12.30PM $90
ACCIDENTAL COUNSELLOR
WED 31 JAN 1 SESSION 9.00AM – 4.00PM $180
MS EXCEL LEVEL 1
LISMORE WED 21 FEB 9.30AM – 4.30PM 1 SESSION $160
CASINO THU 8 FEB 9.30AM – 4.30PM 1 SESSION $160
MS EXCEL LEVEL 2
LISMORE WED 7 MAR 9.30AM – 4.30PM 1 SESSION $160
CASINO THU 8 MAR 9.30AM – 4.30PM 1 SESSION $160
MS WORD LEVEL 1
LISMORE WED 28 FEB 9.30AM – 4.30PM 1 SESSION $160
CASINO THU 22 FEB 9.30AM – 4.30PM 1 SESSION $160
MS WORD LEVEL 2
LISMORE MON 19 MAR 9.30AM – 4.30PM 1 SESSION $160
CASINO TUE 27 MAR 9.30AM – 4.30PM 1 SESSION $160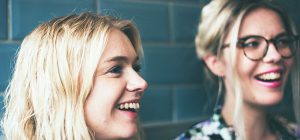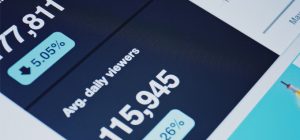 ---