The latest job numbers are out and here are the highlights for the Gold Coast.
Job opportunities on the Gold Coast increased by 6% in 2017 compared to 2016 and the number of job seekers applying for roles in the region grew by 2%.
The Top 3 fastest growing job categories on the Coast:
1. Information & Communication Technology
2. Legal
3. Healthcare & Medical.
You can be part of the healthcare solution on the GC, start with a CHC33015 Certificate III in Individual Support, you decide your specialisation (Ageing, Home & Community or Disability).
Your entry level Certificate III is a pathway to Certificate IV in Ageing Support CHC43015, Certificate IV in Disability CHC43115, Certificate IV in Leisure & Health CHC43415, Diploma of Community Services CHC52015, Diploma of Nursing HLT54115, Bachelor of Nursing, Bachelor of Social Work, Bachelor of Social Science, Associate Degree of Integrated Care in Ageing, Bachelor of Occupational Therapy. Go here for your Health & Community career pathway map.
In other words you can change your world (and help others).
Applications are now open for the mid-year intake in CHC33015 Certificate III in Individual Support at ACE Community Colleges:
Kirra – starts 26 April
Runaway Bay – starts 4 June.
You can be graduating just like these ACE super star students in just a few months.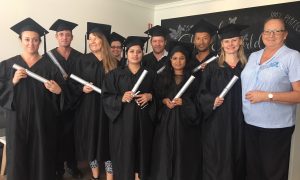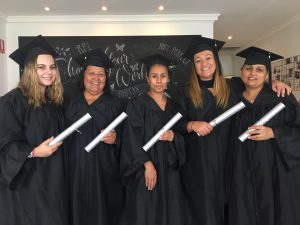 ---