A little mid-week story to make you smile.
ACE alumna Kobi Saunders [who completed her Diploma of Early Childhood Education & Care in 2019], is working at My Kindy Varsity Lakes where one of our current school-based trainees, Zoe Guy is undertaking placement.
The fabulous Kobi has been Zoe's mentor, supporting and guiding her to grow in the early childhood industry. "I have really enjoyed being a mentor to Zoe and offering my experience through her journey in studying with ACE.
Over the Christmas period, Zoe will work more, in all age groups, increasing her hours and I look forward to seeing her become more independent and confident", says Kobi.
Thanks to Centre Manager Sonya Sturgess for allowing us a sneak peek at the centre this week. And to Kobi, we think you're a super star.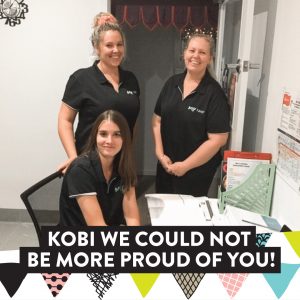 ---