Sometimes a second chance is just what you need to discover your true passion. Having completed a Certificate III in Business Administration 8 years ago, Bridie Hayes was unsure if pursuing further study, especially in a completely different field, was even possible. It took 12 months of unemployment and struggling financially before the perfect opportunity popped up.
The Queensland Government's Back to Work funding made a new career possible for Bridie. After a year of difficulty finding work and inability to use her old qualification, she was able to complete a Certificate III in Individual Support with ACE, focussing on the disability sector. A leap into a brand-new industry was eye-opening. "Disability care workers offer great caring roles that help empower those who are disadvantaged in the community and open up opportunities for them. I knew immediately that it was for me."
Bridie's passion shone through during work placement and she was offered a 4-day a week paid position at Currumbin Community Special School. Inspired to keep going, she's exploring options at Griffith University. She aims to pair her Disability skill set with a Biochemistry Science degree to make a big difference to the lives of others.
Now that's exciting Bridie, the world really is your oyster. Team ACE Burleigh has been proud to be part of your learning journey.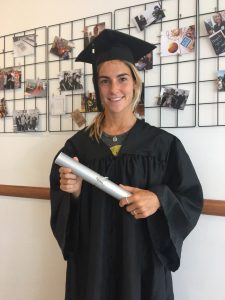 ---