Adult Learners' Week is celebrated annually with hundreds of events and activities designed to promote the benefits of learning and to highlight the many options available.
Why bother you might be thinking?
It's simple really. Learning makes a difference! And that's why it is now celebrated in 40 countries around the world.
It improves your life in so many ways – from your health and wellbeing through to your socioeconomic status.
It's important to challenge yourself. Moving beyond your comfort zone improves your life.
It builds your confidence and happiness.
It broadens your outlook and expands your mind.
It helps you to stay relevant in an ever-changing world. We all need to be lifelong learners now.
It keeps you connected with others, and helps prevent stress and loneliness.
What are you waiting for? ALW 2018 is on right now. Find an event near you or just pop into ACE Lismore or ACE Burleigh Waters and will help connect you to brilliant learning possibilities. #ALW2018
Go here to read more about Adult Learners Week.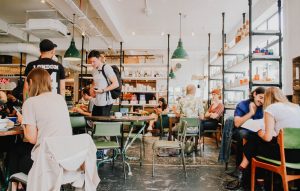 ---