What better way to kick of Autumn 2022 then with a little road trip? Miss Deb has been out and about on the Fraser Coast visiting ACE's early childhood education and care students across Hervey Bay and Maryborough. Here's a little peek into her action-packed week.
First stop, orientation with brand new school-based trainees at Bay Explorers Uraween. Wow these students are keen to get started. Certificate III graduate Olivia has also just scored a job at the centre + Sophie has just signed up for a Diploma qualification. Awesome!
Next, popping over to Bay Explorers Urangan and meeting school-based trainees Brontie and Shelby. A little Freddo Frog treat doesn't go astray during a serious study session. Diploma graduate Becky celebrates her official completion with a well-deserved cap and gown ceremony, it's smiles all around.
Then it's time to see Diploma student Sandra at Bayside Early Learners to observe practical tasks out in the workplace as well as walking through the new 2022 early childhood training package with some external learners. Finally, a quick stop over in Maryborough to touch base with the crew in town.
Phew, what a huge week! Miss Deb makes an in-person visit at least twice a year to the Fraser Coast to make sure all students are 100% supported and on track. Paired with regular contact via phone and email + easy access to the Canvas eLearning platform, the remote learning experience is a breeze for our friends up north.
Thanks for sharing Deb, can't wait for your next adventure!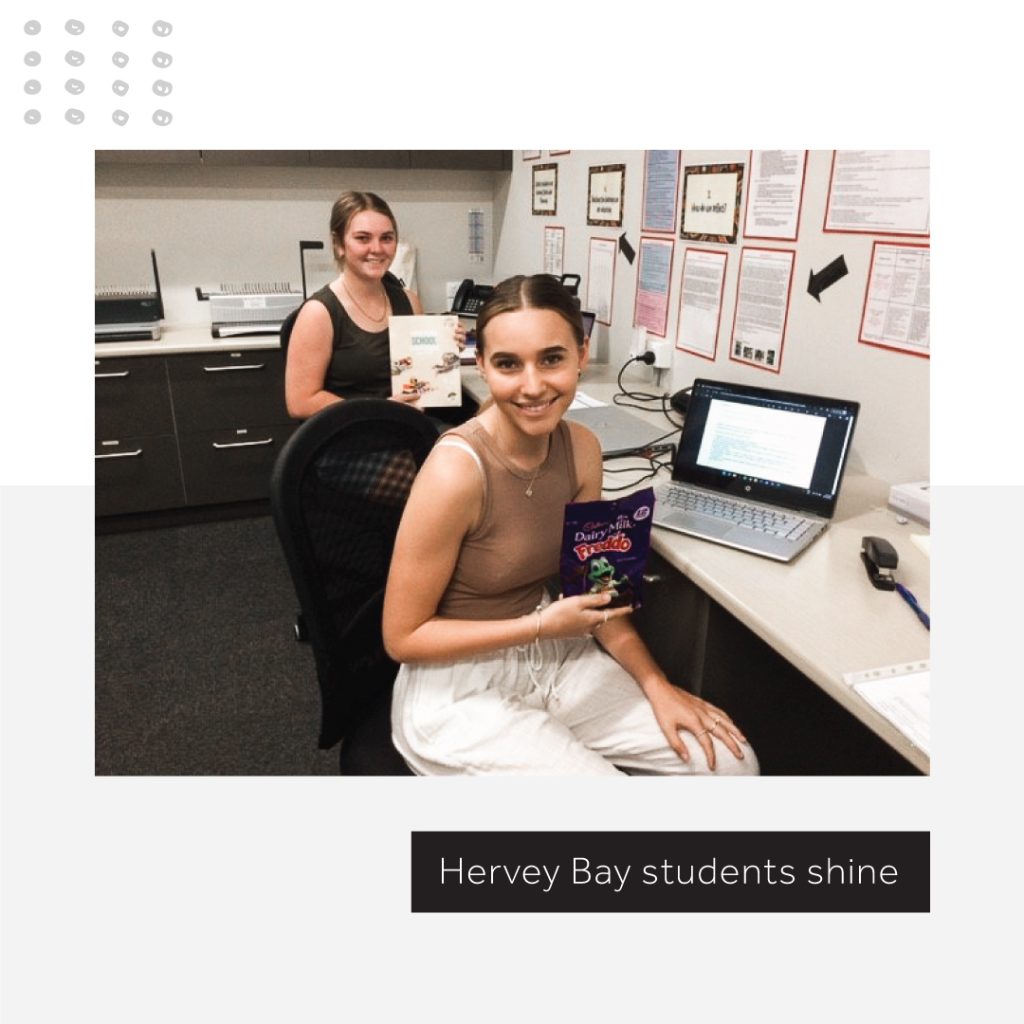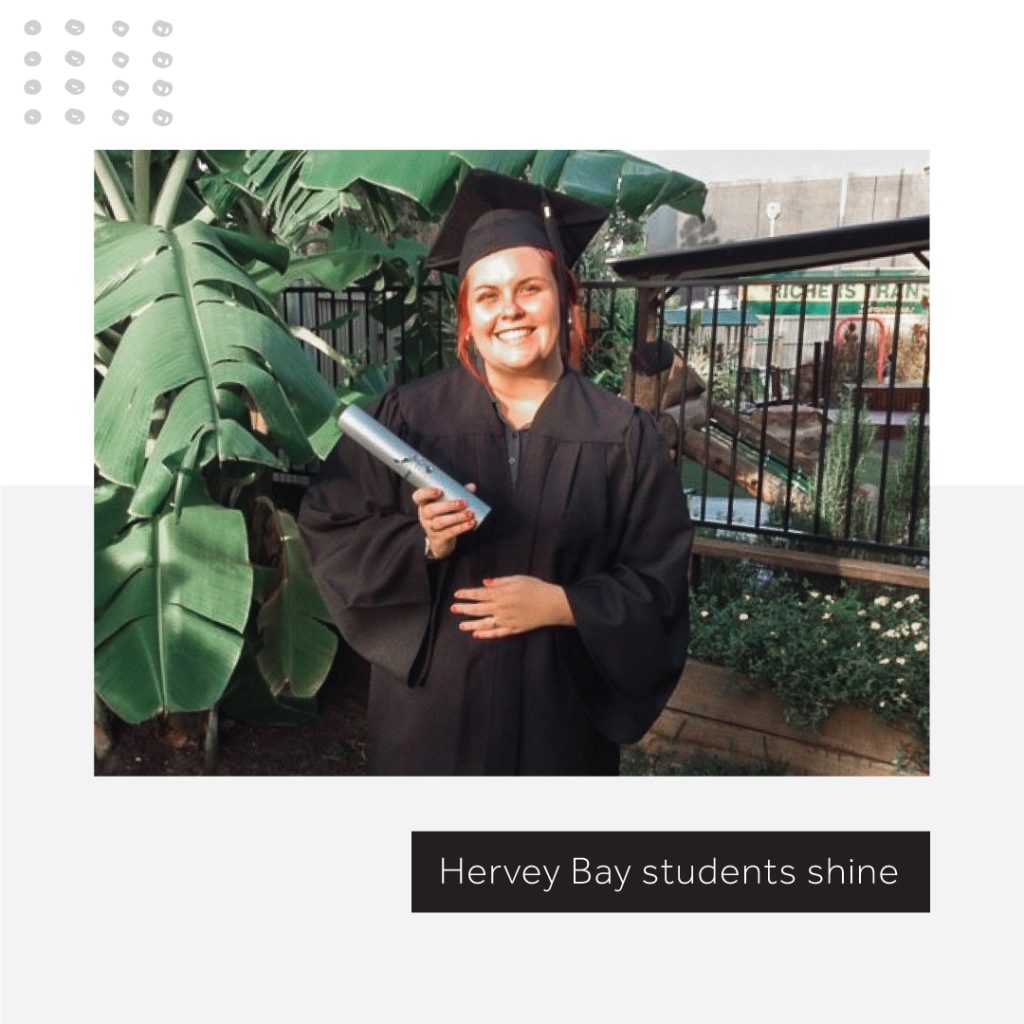 ---