Creativity is flowing as the CUA20420 Certificate II in Aboriginal and/or Torres Strait Islander Cultural Arts kicks off in Murwillumbah. This program brings First Nations women together to not only develop their artistic skills but to share their cultural knowledge & engage with likeminded women.
Working with Aboriginal painter and basket weaver Aunty Tania Marlowe, the women will learn a range of skills such as drawing, painting and print making over 18 weeks, incorporating their cultural understandings and experiences. You might also recognise a familiar face in these happy snaps – North Coast print maker and brilliant ACE trainer Jan Levy is mentoring the class.
The first day was filled with laughter cascading down the halls from the training room – needless to say, the fun factor is already sky high. How fabulous.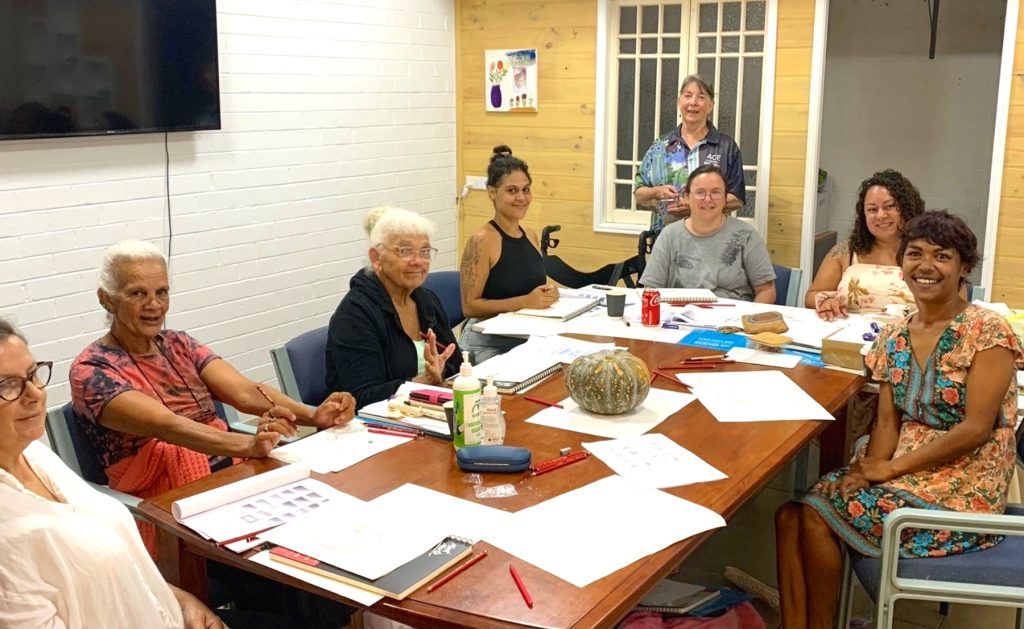 To find out when the next program is available for enrolment, call Community Programs Manager Natalie on 0403 099 166.
---