Here at ACE we are privileged to work and consult with so many brilliant industries that are part of our College network – including community care. We see the hard work put in every day by people doing amazing things. Care Worker Appreciation day is our small way to recognise and show some love to everyone in this awesome sector!
On 8 August 2023, we will be taking the time to celebrate all frontline care workers making a difference every single day. From residential aged care, disability care, home care + so much more, we appreciate what you do, today and always! And of course, to our brilliant Community Care trainers, who work tirelessly to share their experience and knowledge with all our students.
On that note, we just love watching our students grow into future carers. We know the impact this work makes in the community and so for that we also say a big, big thank you to the facilities and organisations that help us out with work placement opportunities and valuable networking ❤ To our network of facilities, keep a watch out for something fabulous coming your way on Tuesday!
ACE's Community Care Training Coordinator, Mel Duck has a few words to share on this momentous occation.
"A huge thank you to all the staff and clients at our work placement facilities, for always making all our students feel so welcomed and supported. It is an amazing experience, so much fun and everyone has such positive feedback. They learn so much from the real-world setting.
Our students have found success in completing their qualifications and securing work in many of these locations. The opportunities have been so valuable and I am just so grateful for these partnerships. Thank you so very much."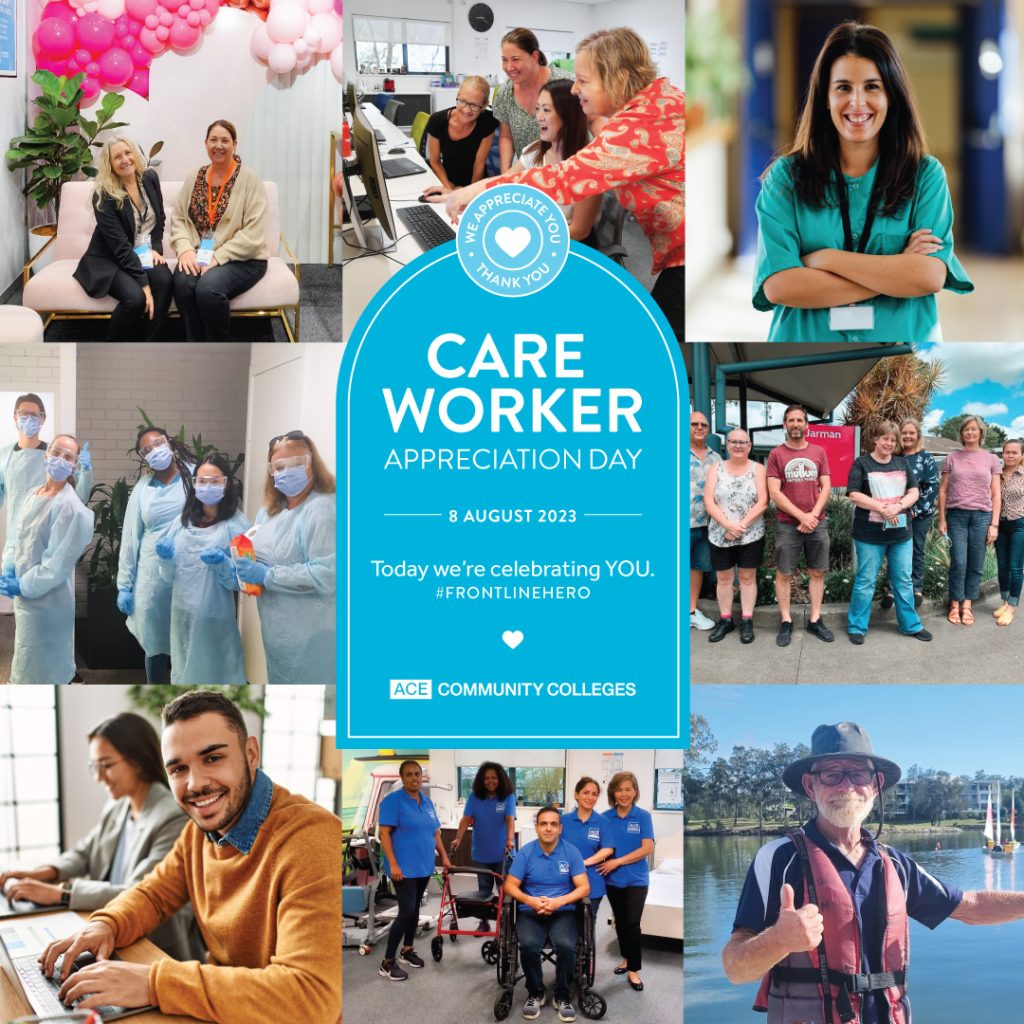 #ACECareDay2023 #FrontlineHero
---