You never know where a career in disability care will take you. If you ask Individual Support graduate Greg, the answer is: brand new, super fulfilling and exhilarating places! We sat down with him to tell us a bit more about his journey.
Having owned his own sign writing business for over 25 years, Greg was searching for a more meaningful and rewarding job that gave loads back to the community. The Certificate III in Individual Support at ACE Murwillumbah campus was the perfect first step.
"I loved the learning experience, particularly the classroom where we were encouraged to exchange a range of ideas, knowledge and experiences. The support and encouragement from all the staff at ACE Collages in Murwillumbah was amazing. Particularly our trainer Joanne Heighes. She openly and generously imparted on us a great deal of her vast experience in the industry to which I am extremely grateful.
The course required me to undertake student placement, the bulk of it at Synergy Group Tweed Heads. Synergy Group is a supported workplace where people with a disability are employed in a factory situation to process and package a various range of products including their own range of tea. At the end of my student placement there I was offered a job there as a QA.
The job involves working alongside people with a range of disabilities to support them in the tasks to fulfil the processing requirements for a variety of customers. I am still working at Synergy at present and enjoying it very much! I love being involved with the workers gaining new skills, confidence, pride and self-esteem.
I am very happy with my new career an intend on working in the disability industry for a long time to come. I would encourage anyone who wants a challenge, and to do some good in the world, to undertake a course through ACE Community Colleges."
Wow, we love to hear the ways in which our students change their world. Thank you so much for sharing, Greg!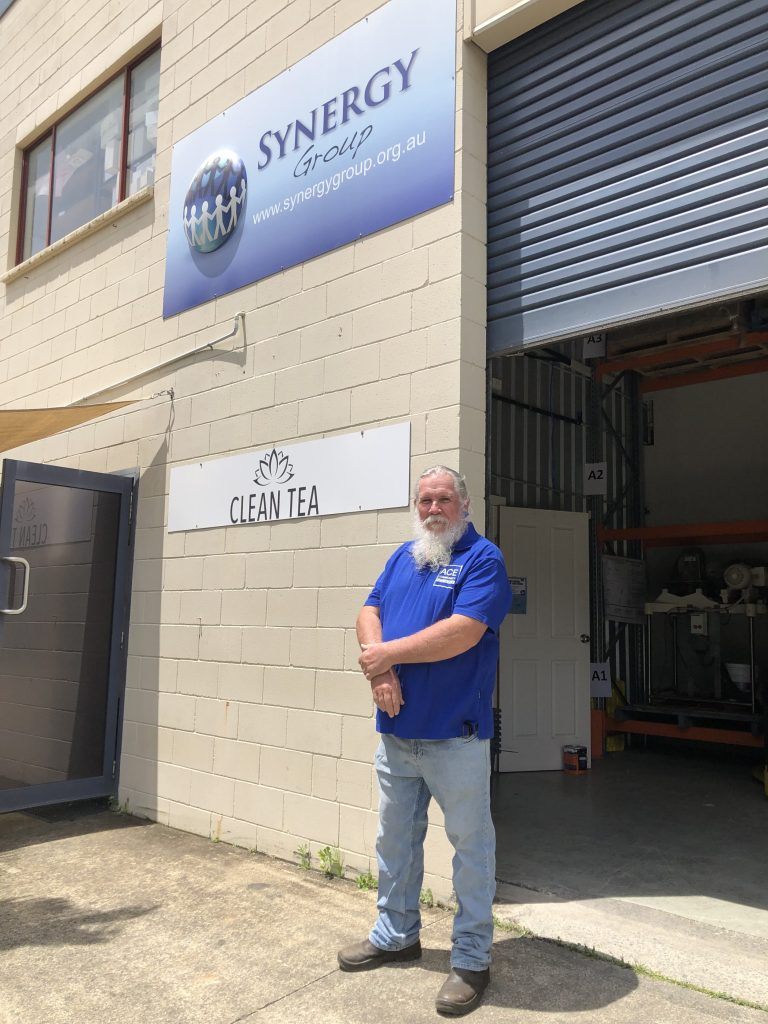 ---