Ask a question
To Apply choose a location
Course
Description
This course is available under NSW Fee Free for eligible Northern Rivers students, until allocation is exhausted. To explore your eligibility GO HERE, or phone our Customer Care team Lismore 02 6622 1903 / Murwillumbah 02 6672 6005. 
Make your mark in the fast-moving early childhood sector with this advanced-level course. The Diploma will prepare you for higher level leadership roles and exciting career progression.
Learn how to design, evaluate, and implement a curriculum program using an approved learning framework. Educators at this level are also responsible for maintaining compliance within service operations and working in close partnership with children's families. Elevate your potential as a supervisor, coordinator or team leader – your role may also involve taking responsibility for the supervision of volunteers or other staff.
Take advantage of our Connected Learning training experience to get you there – along with support from our industry expert trainers and valuable work placement opportunities. If you have existing experience but need to formalise your qualifications, talk to our Customer Care Team about an RPL (Recognition of Prior Learning) pathway.
PRE-ENROLMENT REQUIREMENTS
Entry to this qualification is open to individuals who:

hold a CHC30121 Certificate III in Early Childhood Education and Care or
CHC30113 Certificate III in Early Childhood Education and Care.

Students will be required to complete a National Police Clearance and Working with Children Check prior to enrolment in this course.
WHERE TO NEXT
Select the ACE location closest to you from the tabs below to explore course start dates and download detailed course information. The course fee is determined according to your personal circumstances, you could be eligible for low fee or fee free training. Please contact the College to discuss your eligibility.
REAL WORLD JOBS
Early Childhood Education Manager / Outside School Hours Coordinator
NATIONAL STUDENT OUTCOMES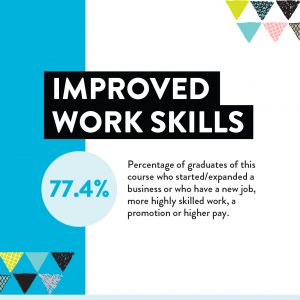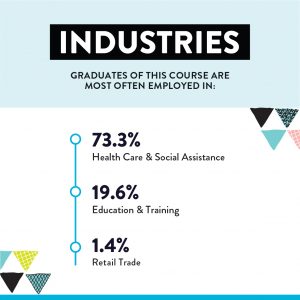 Available in Burleigh Waters, Lismore, Murwillumbah. see below for details
NSW Fees
Concession Co-Contribution Fee
First Qualification
$4420
Second Qualification
$4970
Non-subsidised Fee
Queensland Fees
Subsidised Fee
Concession Co-Contribution Fee
$225 ($15 per unit)
Co-Contribution Fee
$300 ($20 per unit)
Non-subsidised Fee
To view more details
choose your location