Ask a question
To Apply choose a location
Course
Description
This course is available under NSW Fee Free for eligible Northern Rivers students, until allocation is exhausted. To explore your eligibility GO HERE, or phone our Customer Care team Lismore 02 6622 1903 / Murwillumbah 02 6672 6005. 
A career in early childhood education is often considered one of the best jobs in the world. Working in this rapidly growing sector is interactive, creative, and rewarding. It offers the opportunity to make an important and lifelong impact on the development of infants and young children. Now that's something extraordinary.
This entry-level qualification will equip you with everything you need to get started as a professional Educator. Learn in-demand skills and knowledge to work in regulated children's education and care services in Australia, including long day care centres, family day care, preschools, or kindergartens.
Educators in these roles play a critical part in the social, emotional, physical, and educational wellbeing of children. You will learn how best to facilitate play, ensure the health and safety of self and children in your care, develop cultural competence, and identify and respond to risk within the context of an approved learning framework.
Make the most of our Connected Learning training experience in your study journey – along with support from our industry-expert trainers and valuable work placement opportunities.
PRE-ENROLMENT REQUIREMENTS
Students will be required to complete a National Police Clearance and Working with Children Check prior to enrolment in this course.
WHERE TO NEXT

Select the ACE location closest to you from the tabs below to explore course start dates and download detailed course information. The course fee is determined according to your personal circumstances, you could be eligible for low fee or fee free training. Please contact the College to discuss your eligibility.
REAL WORLD JOBS
Early Childhood Educator / Family Day Care or Long Day Care Educator / Kindergarten Assistant
NATIONAL STUDENT OUTCOMES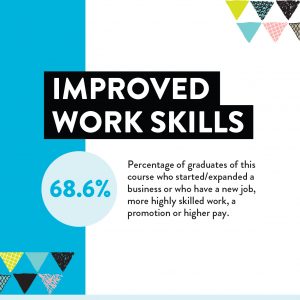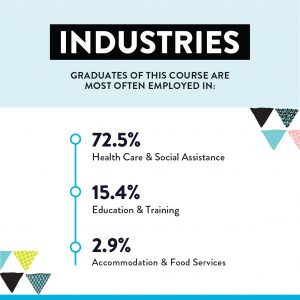 Available in Burleigh Waters, Lismore, Murwillumbah. see below for details
NSW Fees
Subsidised Fee
First Qualification
$1600
Second Qualification
$1930
Non-subsidised Fee
Queensland Fees
Subsidised Fee
Concession Co-Contribution Fee
$170 ($10 per unit)
Co-Contribution Fee
$204 ($12 per unit)
Non-subsidised Fee
To view more details
choose your location