Ask a question
To Apply choose a location
Course
Description
This is your opportunity to really improve the quality of life and wellbeing of older people or those living with a disability. Break up the daily routine and bring your enthusiasm into the mix. An exciting possibility for anyone wanting to create a fun, empowering culture for individuals in care.
This qualification covers the theory and practical skills development for employment in these roles. It will build your capabilities in identifying individual and at times complex needs. It will also assist you to use this knowledge to design, implement and evaluate the most effective recreational activities and programs for maximum benefit to clients.
Career pathways as a leisure and health professional include Leisure/Recreation Officer, Diversional Therapy Assistant, Activities Officer, Lifestyle Coordinator and more. In these valuable roles you will train, lead, supervise and or accompany care workers in residential aged-care facilities, community agencies and day centres.
With our Connected Learning study mode you can complete this course from anywhere and achieve your goals. Maintain work/life balance with self-paced learning via our e-learning platform, along with scheduled mentoring from our industry expert trainers. Plus, there are only 9 units to complete to gain this qualification if you already hold a Certificate III in Aged Care (or Individual Support) and are working in the industry.
For anyone with existing nursing qualifications your journey to create positive impact as a diversional therapist/activities officer begins here. Talk to our Customer Care Team about RPL [recognition of prior learning]. The recognition gained may considerably reduce the study time needed to complete a qualification.
PRE-ENROLMENT REQUIREMENTS
You must already be working in the industry to enrol in this course.
Students will be required to complete and pay for a National Police Clearance prior to enrolment in this course.
REALLY GO PLACES
Successful completion of this program may assist students to gain entry into further study and/or may contribute towards study credits. Go here for your Health & Community career pathway map and begin.
WHERE TO NEXT

Select the ACE location closest to you from the tabs below to explore course start dates and download detailed course information. The course fee is determined according to your personal circumstances, you could be eligible for low fee or fee free training. Please contact the College to discuss your eligibility.
REAL WORLD JOBS
Aged Care Activity Worker / Leisure & Recreation Officer / Diversional Therapy Assistant / Activities Officer / Lifestyle Coordinator
NATIONAL STUDENT OUTCOMES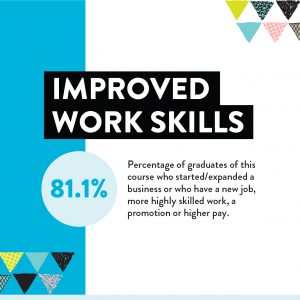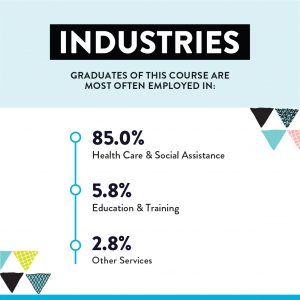 Available in Burleigh Waters, Lismore, Murwillumbah. see below for details
NSW Fees
Concession Co-Contribution Fee
First Qualification
$1990
Second Qualification
$2320
Non-subsidised Fee
Queensland Fees
Subsidised Fee
Concession Co-Contribution Fee
$170 ($10 per unit)
Co-Contribution Fee
$204 ($12 per unit)
Non-subsidised Fee
To view more details
choose your location