Ask a question
To Apply choose a location
Course
Description
This qualification provides you with the skills to plan, develop, implement and monitor programs and services for older people in aged care facilities or through organisations that deliver services to the community and client homes. With this nationally recognised training you can also prepare for a supervisory or team leader role in the aged care industry.
An investment in this training enhances your employability and career prospects while making a real difference to the wellbeing of others.
This course requires the support of your workplace and 120 hours of work placement.
There are only 8 units to complete to gain this qualification if you hold a Certificate III qualification in Aged Care (or Individual Support) and are working in the industry.
YOU RECEIVE:
Support from our specialist trainers, flexible delivery options so you can work and study at the same time, our payment plans can help you reach your goal; and study support will assist you through your course.
REALLY GO PLACES:
CHC43015 Certificate IV in Ageing Support is a pathway to CHC52015 Diploma of Community Services, HLT54115 Diploma of Nursing, Bachelor of Nursing, Bachelor of Social Work, Bachelor of Social Science, Associate Degree of Integrated Care in Ageing, Bachelor of Occupational Therapy.
Successful completion of this program may assist students to gain entry into further study and/or may contribute towards study credits. Go here for your Health & Community career pathway map and begin.
Select the ACE location of your choice from the tabs below to explore course start dates and download detailed course information.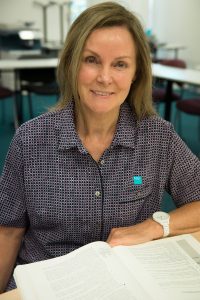 Available in Burleigh Waters, Lismore. see below for details
NSW Fees
Subsidised Fees
First Qualification
$1990
Second Qualification
$2320
Non-subsidised Fees
Queensland Fees
Co-Contribution Fee
$216 ($12 per unit)
Concession Co-Contribution Fee
$180 ($10 per unit)
To view more details
choose your location