Ask a question
To Apply choose a location
Course
Description
LISMORE CAMPUS
Learn the cosy art of crochet in this relaxing, two-session workshop. The perfect way to unwind, increase mindfulness and get creative. Use a hook and yarn to practice common stitches (chain stitch, slip stitch and single crochet stitch), before progressing to double crochet and triple crochet stitches.
You will discover how these techniques can be used to make various designs and patterns. Once you have mastered the basics, you will put your new skills into action by creating your very own crochet table runner. This brilliant course is suitable for beginners, or anyone wanting to refresh their current skills in this craft.
TRAINER
Jenny Du Frocq is a multi-talented creative, learning the basics of crochet at the age of ten from her beloved grandmother. These days, in between work as an Outreach Support Officer at ACE Community Colleges, Jenny runs a successful online crochet business with more than 500 handcrafted treasures sold to date. Jenny is a big believer in using art to nurture wellbeing and is excited to share her craft with the community.
MATERIALS
All materials and equipment provided at an additional $20 fee, to be paid to the trainer on the first day of class.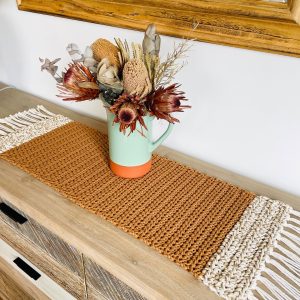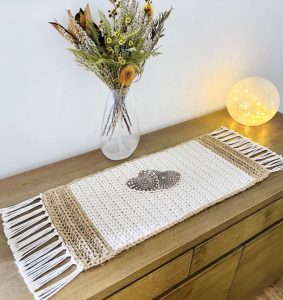 MURWILLUMBAH CAMPUS
Learn that with just a few basic stitches you can create almost anything. This course will cover yarn basics, finding your rhythm, and how the different crochet stitches can work together to create patterns, textures and shapes.
You will also cover the 'Maths of Crochet' – how to look at garments and items you love and work through how they are created. Once mastered, the art of crochet can become an active meditation for you.
TRAINER
Julie Willis is a multi-talented creative and intuitive medium, self taught at crochet, she has been crocheting for over ten years. These days, in between working in film and TV in art and costume departments, Julie runs a successful online e-commerce business called healinglightco.com.au integrating online beginner crochet support programs with in person training to assist people to learn long after they attended a workshop. Julie is a big believer in using art and creative activities as a form of active meditation and is excited to share her love of crochet and the importance of creativity with the community.
MATERIALS
All materials and equipment are provided, enough to make a scarf or adult beanie . You will also have free access to a one-stop online crochet resource with recap videos of the course training as well as extra tips and references.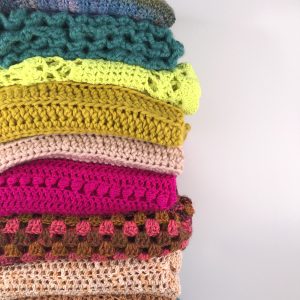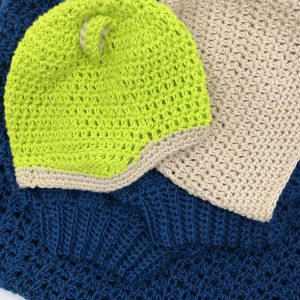 Available in Lismore, Murwillumbah. see below for details
To view more details
choose your location
Training Mode:
Face-to-face