Ask a question
To Apply choose a location
Course
Description
Working in early childhood is life-changing. This rewarding career offers you everyday opportunities to make a real difference and be a positive influence in shaping young lives. It is also a great time to start a career in early childhood with the sector expanding rapidly. People with the right qualifications are in demand.
This entry level Certificate III qualification reflects the role expectation of Educators in a range of settings including Long Day Care, School Aged Care, Family Day Care and Kindergartens who work within the requirements of the Education and Care Services National Regulations and the National Quality Standard. At this level Educators support the social, emotional, physical and educational development of infants and young children. They facilitate play, learning and ensure the health and safety of young people.
COURSE DELIVERY STRUCTURE
12 months maximum duration
18 Units
Weekly class based mentoring sessions
12 hours per Unit of directed home studies
4 hours per Unit of research
To achieve this qualification you will also complete at least 120 hours of work placement arranged by ACE. This will be achieved throughout the course or end of the course.
REALLY GO PLACES
Successful completion of this program may assist students to gain entry into further study and/or may contribute towards study credits. Go here for your Education career pathway map and begin.
WHERE TO NEXT
Select the ACE location closest to you from the tabs below to explore course start dates and download detailed course information. The course fee is determined according to your personal circumstances, you could be eligible for low fee or fee free training. Please contact the College to discuss your eligibility.
REAL WORLD JOBS
Early Childhood Educator / Child Carer
NATIONAL STUDENT OUTCOMES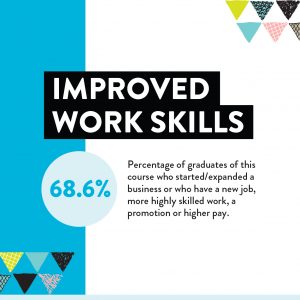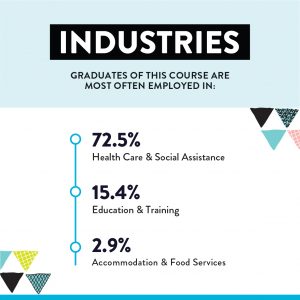 Available in Burleigh Waters, Lismore. see below for details
NSW Fees
Subsidised Fee
First Qualification
$1600
Second Qualification
$1930
Non-subsidised Fee
Queensland Fees
Subsidised Fee
Concession Co-Contribution Fee
$180 ($10 per unit)
Co-Contribution Fee
$216 ($12 per unit)
Non-subsidised Fee
To view more details
choose your location