Ask a question
To Apply choose a location
Course
Description
This qualification reflects the role of community services, case management and social housing workers involved in managing, coordinating or the delivery of person centred services to individuals, groups and communities. At this level you have specialised skills in community services and work autonomously under broad directions from senior management.
The responsibilities in this role type are diverse in nature but generally include duties such as the implementation of service programs, the evaluation and assessment of client needs, and coordinating referral processes. Typically these roles provide direct support to individuals or groups of individuals.
You may also have responsibility for the supervision of other workers and volunteers, case management, program coordination or the development of new business opportunities.
COURSE DELIVERY STRUCTURE
18 months maximum duration
16 Units
30 minutes scheduled mentoring with Trainer each fortnight
12 hours per Unit of directed home studies
4 hours per Unit of research
This course requires the support of your workplace and 100 hours of employment/job tasks, OR will be achieved at the conclusion of the course.
NATIONAL POLICE CLEARANCE
Students will be required to complete and pay for a National Police Clearance prior to enrolment in this course.
YOU RECEIVE

Support from our specialist trainers, online learning means you can work and study at the same time, our payment plans can help you reach your goal, plus you could be eligible for funding; and study support will assist you through your course.
REALLY GO PLACES
Successful completion of this program may assist students to gain entry into further study and/or may contribute towards study credits. Go here for your Health & Community career pathway map and begin.
WHERE TO NEXT

Select the ACE location closest to you from the tabs below to explore course start dates and download detailed course information. The course fee is determined according to your personal circumstances, you could be eligible for low fee or fee free training. Please contact the College to discuss your eligibility.
REAL WORLD JOBS
Social Housing Coordinator / Community Services Care Manager
NATIONAL STUDENT OUTCOMES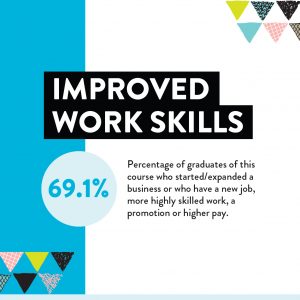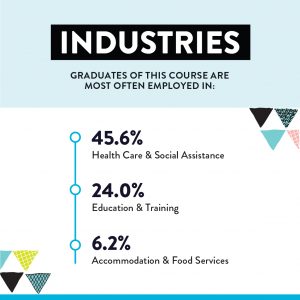 Available in Burleigh Waters, Lismore. see below for details
NSW Fees
Concession Co-Contribution Fee
First Qualification
$4420
Second Qualification
$4970
Non-subsidised Fee
Queensland Fees
Subsidised Fee
Concession Co-Contribution Fee
$240 ($15 per unit)
Co-Contribution Fee
$320 ($20 per unit)
Non-subsidised Fee
To view more details
choose your location