Ask a question
To Apply choose a location
Course
Description
This qualification is for people working in a range of community settings and client homes who provide training and support that empowers people with disabilities to achieve greater levels of independence, self-reliance, community participation and well-being.
Using this nationally recognised training qualification you would promote a person-centred approach, work without direct supervision and may be required to supervise or coordinate a small team.
There are only 7 units to complete to gain this qualification if you hold a Certificate III qualification in Aged Care (or Individual Support) and are working in the industry.
COURSE DELIVERY STRUCTURE
18 months maximum duration
14 Units
30 minutes scheduled mentoring with Trainer each fortnight
12 hours per Unit of directed home studies
4 hours per Unit of research
This course requires the support of your workplace and 120 hours of employment/job tasks, OR will be achieved at the conclusion of the course.

NATIONAL POLICE CLEARANCE

Students will be required to complete and pay for a National Police Clearance prior to enrolment in this course.
REALLY GO PLACES
CHC43115 Certificate IV in Disability is a pathway to CHC52015 Diploma of Community Services, HLT54115 Diploma of Nursing, Bachelor of Nursing, Bachelor of Social Work, Bachelor of Social Science, Associate Degree of Integrated Care in Ageing, Bachelor of Occupational Therapy.
Successful completion of this program may assist students to gain entry into further study and/or may contribute towards study credits. Go here for your Health & Community career pathway map and begin.
WHERE TO NEXT
Select the ACE location closest to you from the tabs below to explore course start dates and download detailed course information. The course fee is determined according to your personal circumstances, you could be eligible for low fee or fee free training. Please contact the College to discuss your eligibility.
NATIONAL STUDENT OUTCOMES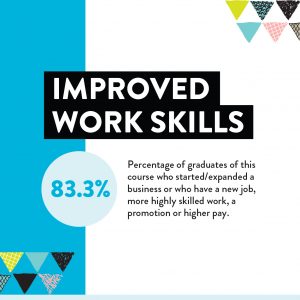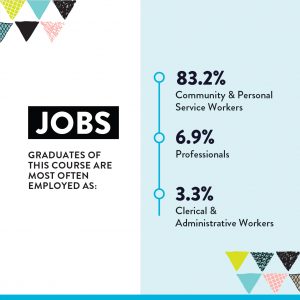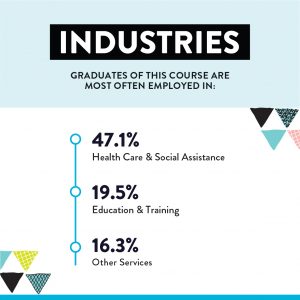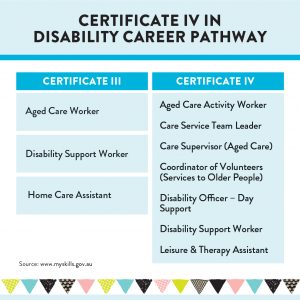 Available in Burleigh Waters, Lismore. see below for details
NSW Fees
Concession Co-Contribution Fee
First Qualification
$1990
Second Qualification
$2320
Non-subsidised Fee
Queensland Fees
Subsidised Fee
Concession Co-Contribution Fee
$140 ($10 per unit)
Co-Contribution Fee
$168 ($12 per unit)
Non-subsidised Fee
To view more details
choose your location