Ask a question
To Apply choose a location
Course
Description
These Clay Creations workshops are for everyone.
You will create and complete; platters, serving dishes, cheese platters or fruit bowls for the home using simple slab and decorative techniques, ready for bisque firing. At the end of the workshops you will have beautiful hand crafted objects, made by you, to use in your home.
TRAINER:
This course is delivered by practitioner Victoria Pitel. She started working with clay more than 30 years ago and has been teaching professionally for the past five. Victoria enjoys the flexibility and earthiness clay offers as a medium.
MATERIALS LIST:
Material fees are: clay $13 per 5kg, bisque firing from $9, glaze firing from $10 and surface treatments $10.
VENUE:
Silvercloud Studios, 14 Foleys Road, South Lismore.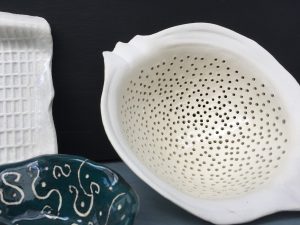 Available in Lismore. see below for details
To view more details
choose your location
Training mode:
Face-to-face