Ask a question
To Apply choose a location
Course
Description
Begin a truly fulfilling career in aged care or community care. This is an entry-level qualification, suitable for anyone with a passion for community and looking to make a difference on the frontline.
Combine your caring, nurturing and empathetic nature with specialised skills and knowledge to provide both physical and emotional support to clients and their families. Learn how to follow an individualised plan to provide the best possible person-centred care; facilitate the empowerment of older people; meet personal care needs while maintaining client integrity; and support those living with dementia.
Develop your effective communication skills, along with the legal and ethical requirements for consideration while working with diverse people. You will also gain an understanding around healthy body systems and best practices for infection control.
Successful completion of this Nationally Recognised qualification can boost your employability as a care worker or assistant in nursing in a residential aged care facility. Typically this incredibly rewarding role involves helping older people with a range of care needs to achieve their day to day and long-term goals.
Make the most of our Connected Learning training experience to get you there – along with support from our industry expert trainers and valuable work placement opportunities. If you already hold an existing Certificate III Individual Support, use these specialisation units to expand your skills and employment options. If you have existing experience but need to formalise your qualifications, talk to our Customer Care Team about an RPL (Recognition of Prior Learning) pathway.
COURSE DELIVERY STRUCTURE
26 weeks maximum duration (can be completed in 13 weeks)
13 Units
2 hour class training via video weekly
45 minutes scheduled mentoring with Trainer each week
12 hours per Unit of directed home studies
4 hours per Unit of research
2 mandatory workshops (6 hours per workshop)
To achieve this qualification you will also complete at least 120 hours of work placement arranged by ACE. This will be achieved throughout the course or at the end of all theory.
Please note that these delivery arrangements are subject to COVID-19 regulations and requirements which, at any given time, could include the need for students to be fully vaccinated against the virus prior to commencing work placement. Please contact us on 02 6622 1903 (Lismore) or 07 5520 3026 (Burleigh Waters) for up-to-date information on current restrictions prior to enrolling.
NATIONAL POLICE CLEARANCE  
Students will be required to complete and pay for a National Police Clearance prior to enrolment in this course.
REALLY GO PLACES
Successful completion of this program may assist students to gain entry into further study and/or may contribute towards study credits. Go here for your Health & Community career pathway map and begin.
REAL WORLD JOBS
Aged Care Worker  /  Home Care Assistant
WHERE TO NEXT
Select the ACE location closest to you from the tabs below to explore course start dates and download detailed course information. The course fee is determined according to your personal circumstances, you could be eligible for low fee or fee free training. Please contact the College to discuss your eligibility.
NATIONAL STUDENT OUTCOMES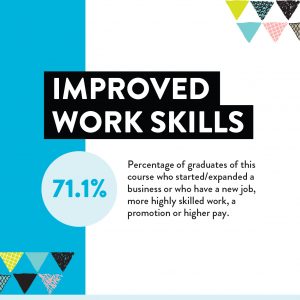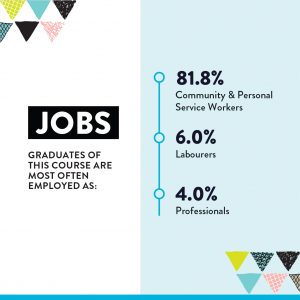 Available in Burleigh Waters, Lismore, Southport. see below for details
NSW Fees
Concession Co-Contribution Fee
First Qualification
$1450
Second Qualification
$1750
Non-subsidised Fee
Queensland Fees
Subsidised Fee
Concession Co-Contribution Fee
$130 ($10 per unit)
Co-Contribution Fee
$156 ($12 per unit)
Non-subsidised Fee
To view more details
choose your location