Ask a question
To Apply choose a location
Course
Description
A business administration qualification is a trusted sign to potential employers that you are serious about your career intention, are motivated with a positive outlook and have an understanding of the commitment needed to work in a team environment.
In this course you will apply solutions to unpredictable problems, complete complex analysis, evaluate information and learn how to provide leadership and guidance to others in the workplace. Competencies in this nationally recognised qualification include computing units, team skills, prioritising, report and business writing, organising meetings, administering projects, workplace health and safety, dealing with customers and delivering presentations.
COURSE DELIVERY STRUCTURE
12 month maximum duration
10 Units
1 hour class training via video monthly
45 minutes scheduled mentoring with Trainer each fortnight
12 hours per Unit of directed home studies
4 hours per Unit of research.

REALLY GO PLACES
BSB40515 Certificate IV in Business Administration is a pathway to BSB51915 Diploma of Leadership & Management, BSB50407 Diploma of Business Administration, Bachelor of Business, Bachelor of eBusiness, Bachelor of Business (Marketing), Bachelor of Business Management, Bachelor of International Relations.
Successful completion of this program may assist students to gain entry into further study and/or may contribute towards study credits. Go here for your Business career pathway map and begin.
WHERE TO NEXT

Select the ACE location closest to you from the tabs below to explore course start dates and download detailed course information. The course fee is determined according to your personal circumstances, you could be eligible for low fee or fee free training. Please contact the College to discuss your eligibility.
NATIONAL STUDENT OUTCOMES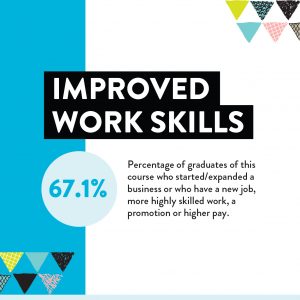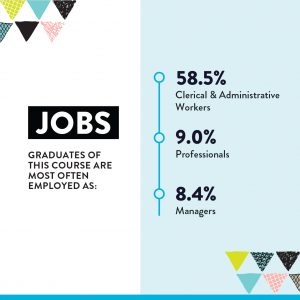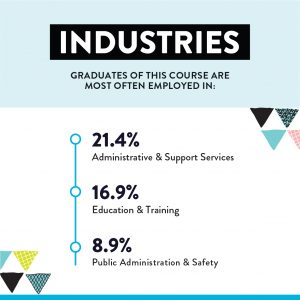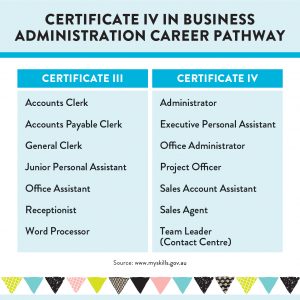 Available in Burleigh Waters, Lismore. see below for details
NSW Fees
Concession Co-Contribution Fee
First Qualification
$1580
Second Qualification
$1850
Non-subsidised Fee
Queensland Fees
Subsidised Fee
Concession Co-Contribution Fee
n/a
Non-subsidised Fee
To view more details
choose your location