ACE's Small Business Booster program in Lismore has been powering in 2018.
But is it any good? Well let's have a listen to local business owner Tanja Branson.
"No matter how experienced or established your business is you are certain to create new ideas and update your skill set to better manage many aspects of your business.
I recently completed the Apps/Automation for business management and marketing – the information I learnt has enabled me to better manage my social media accounts and marketing for three businesses with no need for costly outsourcing. The teacher, Liss Caldwell, was very well knowledgeable, easy to understand, with excellent use of on screen examples. From web enquiry through enrolment and course delivery ACE Community College staff were all very good to deal with. I look forward to completing more courses through the ACE College".
Tanja Branson
A Cut Above Byron/Mullumbimby Show Society/Bransons Rural Services.
SOCIAL MEDIA FOR BUSINESS
BLOGGING FOR PROFESSIONALS
AUTHENTIC BRANDING
STRATEGIC MARKETING
BUILD YOUR BRAND AS AN AUTHOR
VIDEO MARKETING
LEADERSHIP AND INFLUENCE
COMMUNICATION STRATEGIES
SUPERVISING OTHERS
COACHING AND MENTORING
TIME MANAGEMENT
WORK-LIFE BALANCE
ACCIDENTAL COUNSELLOR
APPRECIATIVE INQUIRY
MS WORD LEVEL 1
MS WORD LEVEL 2
MS EXCEL LEVEL 1
MS EXCEL LEVEL 2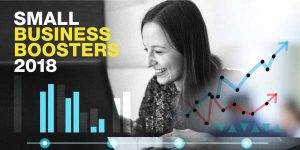 ---